ABOUT LINEAR AIR: OUR STORY
"I love your transparency of costs - such a breath of fresh air after talking with multiple brokers and always feeling like I'm getting price gouged. Thank you!"
A MESSAGE FROM OUR FOUNDER & CEO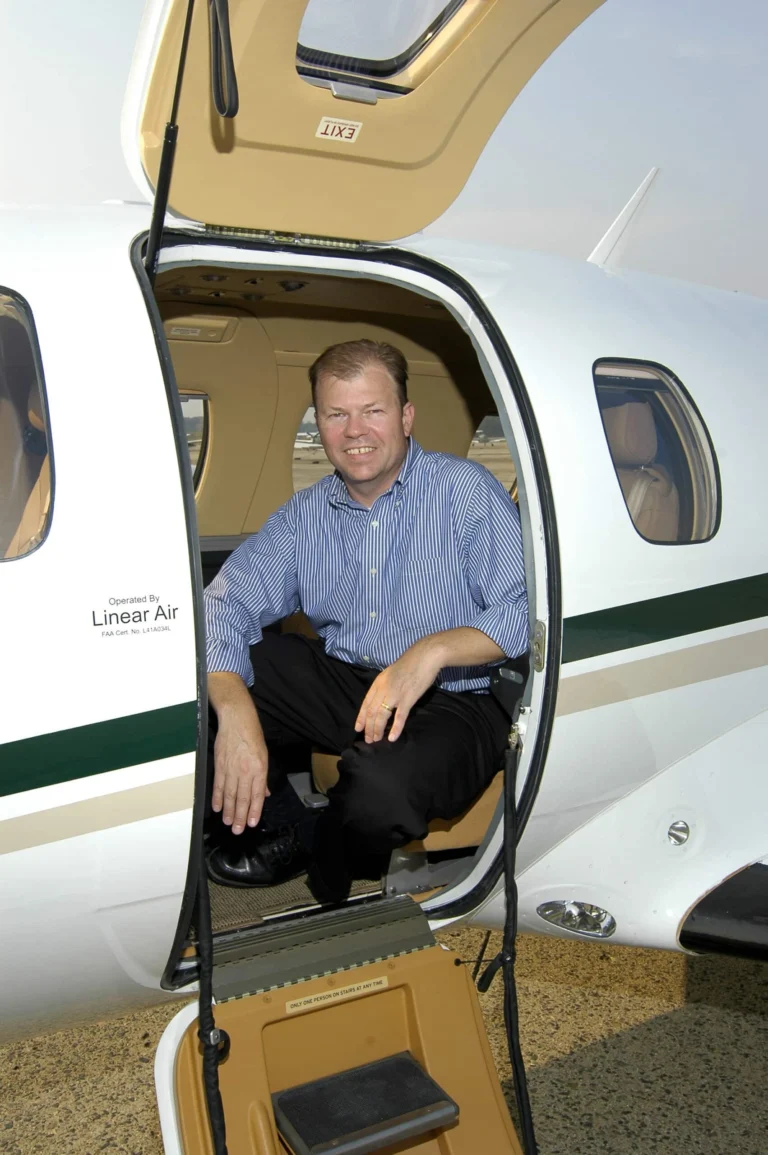 Our mission is to make flying easy and fun again by providing the most flexible, convenient, and enjoyable form of travel for wherever life takes you. You'll see what's different – and better – about Linear Air.
While at the startup I founded, I saw that typical commercial airline flights often came with hours of downtime, inconvenience, and lost productivity, especially when visiting smaller, regional destinations far from major ones.
This typically required flying to a major hub, and then having to make a several hour drive to the final destination.
The problem was that a typical, round trip to a smaller city or region that should have taken 3-4 hours, instead took my colleagues and I all day. This wasted time and lost productivity was taking its toll.
The result was weary travelers who were tired of spending hours waiting in airports, crowded, noisy planes, followed by hours-long drives just to get to where they wanted to go. Choosing private aviation instead of commercial wasn't always easy, with conventional charter companies' confusing pricing, wait for quotes, jet cards, or fractional jet memberships.
There had to be a better way.
As a pilot myself, I saw a solution, and founded Linear Air with the goal of making air travel more personalized, convenient and enjoyable.
A big difference about us is our pricing: you pay the price you see, just like buying airline tickets.
The answer is a new kind of regional air travel and private jet charter service that flies to where people actually want to go, letting them tailor their charter flights to their specific needs.
Since then, we've grown to become a leading 14 cfr part 135 company for booking private charter flights throughout the US, Canada, Mexico, Bermuda, the Caribbean and Europe with over 5,000 major and regional airports to choose from.
Whether you're looking for a short, quick commuter flight for yourself, a private flight for a family vacation or a longer distance jet charter for up to 15 people, you'll have a better experience. You'll like what's different – and better – about Linear Air.
Try us out, and see why personal air travel with Linear Air is a better experience.
Bill Herp
Founder & CEO