FLY ANYWHERE YOU WANT WITH LINEAR AIR
LINEAR AIR PROVIDES PERSONAL, COST-EFFECTIVE FLIGHT OPTIONS
FLY FRIENDLY
PERSONALIZING AIR TRAVEL
Linear Air puts the personal back in flying. We cater to you in a way that commercial airlines cannot. Our Air Taxi marketplace lets you schedule your own flight to fit your own personal schedule. Our customer service team is always just a phone call away to serve you.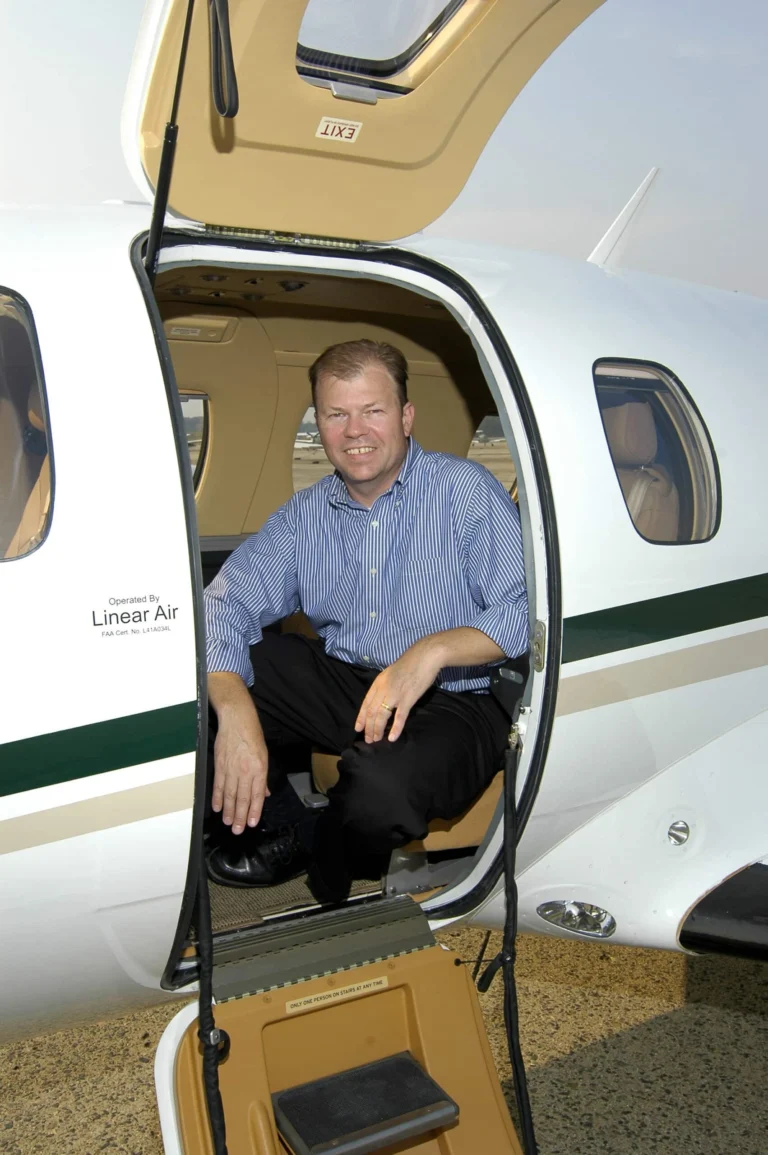 FLY COST-EFFECTIVELY
CREATING THE BEST PRICING
Linear Air's online Air Taxi marketplace gives you instant access to the most favorably priced Air Taxi flights throughout the United States, Canada, Mexico, Bermuda, the Caribbean and Europe. Unlike airline pricing, there are no hidden fees or extras. In fact, you can bring your pet along for free.
Save more with our TRAVEL REWARDS PROGRAM.

"I am the assistant to two executives who spend the summer in Nantucket with their families. We are new to your service, but we see a real value in what you offer. Having planned their travel for years, it is sometimes very difficult to get on and off the island for various business meetings and conferences. I found you through KAYAK … I'm excited to have this option when booking travel for our executives … This will certainly make my job easier."
LINEAR AIR CUSTOMER
FLY EVERYWHERE
EXPANDING PERSONAL AIR TRAVEL
We fly to and from the over 5,000 regional airports in the United States, Canada, Mexico, Bermuda, the Caribbean and Europe, which are crowd-free and conveniently located close to your home, office, and your destination of choice. With easy parking and pilot escort for security, check-in, and boarding, you can arrive at the airport just minutes before your flight. Since we focus exclusively on your schedule and desired route, you fly straight to your destination. And with our 99%+ on-time departure rate, add it all up and you will save hours vs. a typical commercial airline trip or long drive.
FOCUSING ON SAFETY
All Linear Air flights are operated on Technically Advanced Aircraft (TAA) by FAA and government approved commercial charter operators whose aircraft have undergone a government conformity inspection, have been government-certified for commercial charter operations, and carry an appropriate and current airworthiness certificate. All flights are with pilots who hold a commercial pilot certificate, have at least 1200 hours of flight time as a pilot, to meet or exceed the government's requirements for operating commercial charter flights, and who undergo and pass testing every six months.

VIEW OUR AIRCRAFT