Cirrus SR-series Engineering & Design Team receives the prestigious 2013 Joseph T. Nall Safety Award
Cirrus continues to impress! The team who designed the SR22 Aircraft, Linear Air's Air Taxi aircraft, has been recognized for pioneering a wide array of safety features designed for single-engine aircraft.
The prestigious Nall Safety Award is presented annually by the International Air & Transportation Safety Bar Association (IATSBA) to honor industry leaders who have made noteworthy contributions to aviation and transportation safety.
Cirrus Aircraft's SR-Series aircraft have introduced new safety technologies to general aviation not previously seen. These advances helped to make Cirrus a popular Air Taxi aircraft and set the bar for safety and technology standards in the industry. The company made history in 2002 with the first-recorded rescue of a private pilot with the Cirrus Airframe Parachute System™ (CAPS).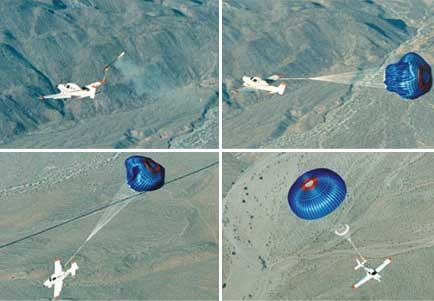 "We have the deepest regard for the aviation leaders who have received this award in past years, and Cirrus Aircraft is honored to join them," Dale Klapmeier, Co-Founder & CEO said. "However, our work is far from done as we continue to challenge ourselves to make flying safer and more secure for new and seasoned pilots alike."