We are talking about the verb form of "winter." You know... "my family winters in Palm Beach." As tomorrow is the first official day of winter, the crew here at Linear Air wants to hear your winter escape plans. When the mercury creeps south, do you follow, or do you go the other way?
We are split about 50/50 – snow-seekers vs. sun-seekers. We've shared our top destinations for inspiration, but let us know where you are headed (and let us know if you need a lift)!!
Snow-seekers:
#1 Stowe, VT – Mount Mansfield is the highest peak in Vermont at 4,395 feet. Stowe offers more than 100 trails, they've already had 78" of snow and winter hasn't officially started yet.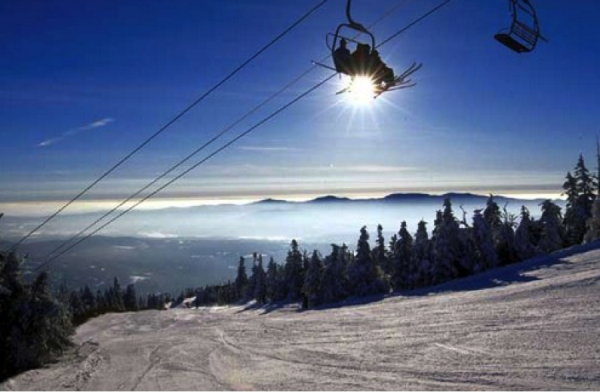 Is it easy to get to? You bet. Base lodge is about 15 miles from Morrisville-Stowe State Airport (MVL)
#2 Tremblant, Quebec, CA – Mont Tremblant is a taste of Europe. Almost 100 trails across 4 different slope sides, and a casino for après ski. Not an easy mountain to ski (half the trails are Expert or higher) but an exceptionally easy mountain to jet to. Mont-Tremblant International Airport is only 45 minutes from the slopes & offers a courtesy shuttle to and from the resort.
p.s. tag your photos and videos with #tremblant and you'll be showcased in their 75th anniversary gallery!
Sun-seekers:

#1 Pinehurst, NC: One of the great wonders of the golf world & the venue for this year's U.S. Open, Pinehurst is referred to as the "Cradle of American Golf." Choose from one of eight courses & walk the same fairways Jack Nicklaus and Payne Stewart walked before you. Best part? Moore County Airport (SOP) is 15 minutes away!
#2 Hilton Head, SC: Hilton Head Island was named one of Condé Nast Traveler's Top 10 Islands in the United States & we see why. Amazing golf, beautiful beaches, biking, boating, and fishing … you're going to want to stay awhile.
Here's an insider tip: don't waste precious hours flying to Savannah and driving an hour plus to Hilton Head – fly direct into Hilton Head Airport (HXD). Vacation starts that much sooner!!
We're anxious to hear where you decide to winter. Who knows, it may show up on our list this time next year!!
Happy winter ~ The Linear Air Crew